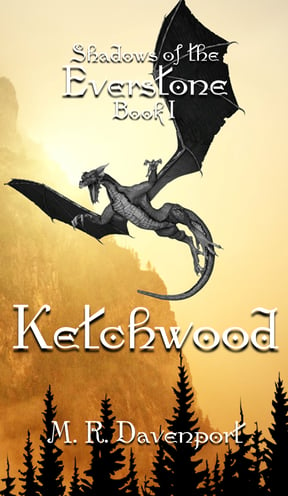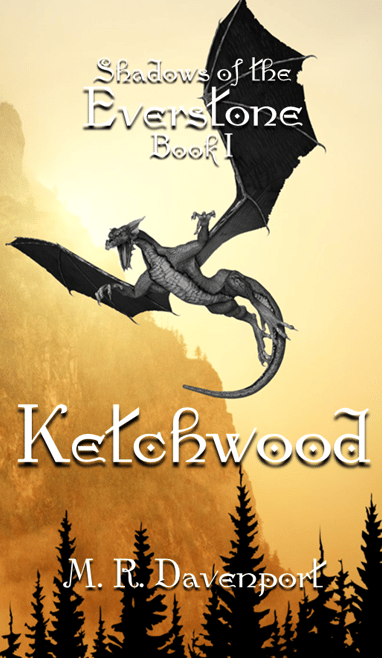 Shadows of the Everstone
Book I: Ketchwood
Brandon Pierce is a business attorney in downtown Los Angeles. His life is busy, but pretty normal. Every summer he takes his three kids to Yosemite to camp for a week. But this year was different.

On the highway, he swerves to miss a deer and they find themselves tumbling down the side of the mountain. Then in a moment they are swept into a land from the past. A place where there is no electricity, no emergency services, and worst of all, no cell phone reception!

Moments after their arrival, Brandon's children are kidnapped. Now he must accept his circumstances and team up with strangers to fight his way through a land of hardship and danger to save the three most important people alive.

Dragons, man-sized river fish, strange customs, and an other-worldly prophecy propel the Pierce family into an adventure that will be nothing like any of their previous camping trips.

Humorous, sometimes emotional, sometimes thought-provoking, but always exciting, follow along as these four undo the evil that has befallen the valley known as Ketchwood! You won't believe it, but you will want to!

Contact us directly for a signed copy.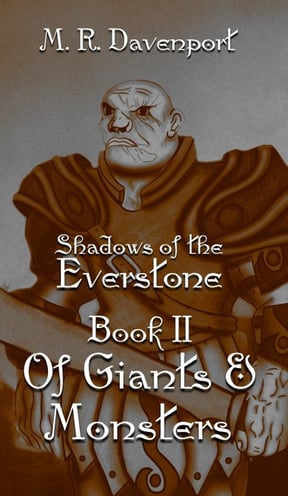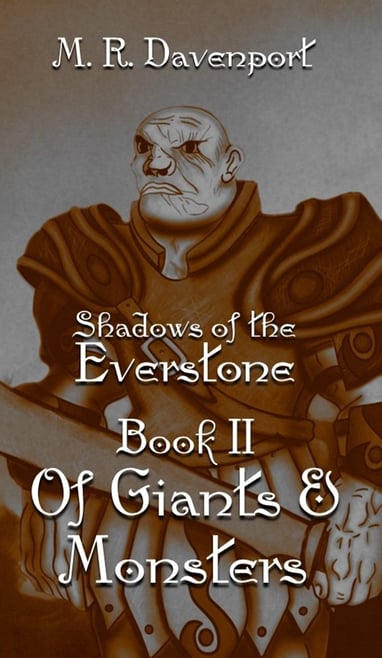 Shadows of the Everstone
Book II: Of Giants & Monsters
The story ended. Brandon Pierce and his family survived the Everstone and the adventure of Ketchwood. They now know that dragons are real and that traveling cross the galaxy appears to be possible.

What's next? How do you top that?

Seven years later, Brandon has written a book about their experience. It is written as fiction because no one would ever believe them! Now his children all have their own lives and live them with the assumption that the adventure they went on is over. That is until one of the men they met in that distant, backwoods place shows up in Brandon's office.

"Is it worse than it was last time?" Brandon asks. Kolb only nods yes.

"How much more?"

"Greatly," Kolb answers him.

Join Brandon, Myra, Chris, and Jason as they return to Ketchwood to face invaders that tower over them by nearly twice the average height of a grown man. But that's not enough, they have vicious hounds that are befitting them in size. The Pierce clan joins the warriors of Ketchwood and prepare to take on these giants and their monsters. With help from a quarter they never expected.

Contact us directly for a signed copy!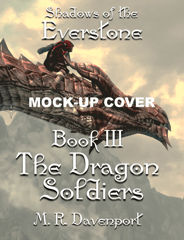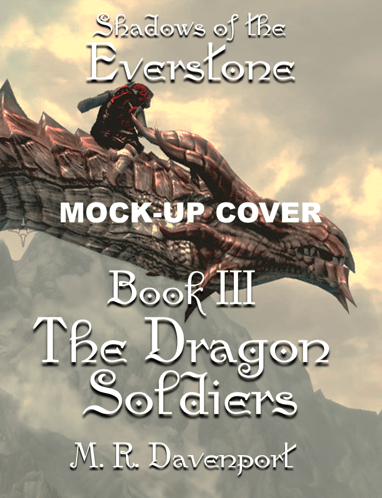 Shadows of the Everstone
Book III:
The Dragon Soldiers
Releasing in Summer of 2023
The search for the dragons continues. The need for more powerful allies must have answers. But the question when they are found will be, "How do you convince a monster that their help is needed to stop monsters?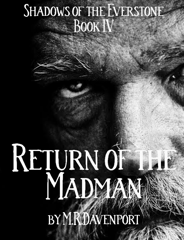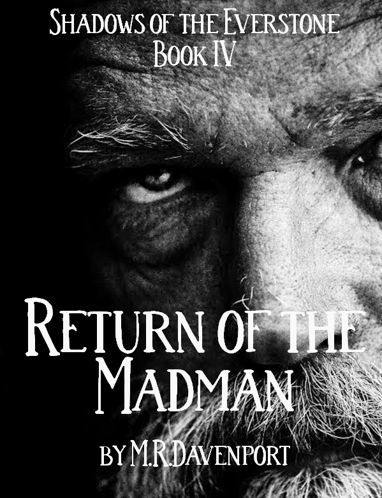 Shadows of the Everstone
Book IV:
Return of the Madman
Releasing in Spring of 2024
The Pierce family teamed with the warriors of Ketchwood and the dragons of the mountain still lack one thing. A hero from the past will bring the answer to their needs!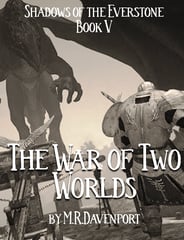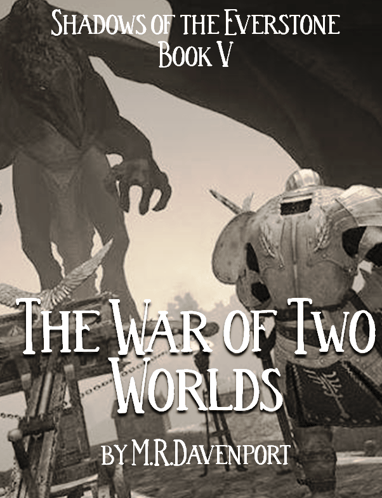 Shadows of the Everstone
Book V:
The War of Two Worlds
Releasing Christmas of 2024
All seems to be resolved. Time has moved on. Life has gone back to normal. As normal as it can be in 2030, California. Yet there was something left undone on the distant planet that Ketchwood lies within. Something that will reveal itself to our world. On a scale no one could possibly expect...