Still Growing
In my personal path through the attacks of the enemy, I have discovered that I do not react well. In fact I react very poorly.
ENCOURAGEMENTGROWTH
"Yea though I (WILL) walk through the valley of the shadow of death, I will fear no evil; for You are with me; Your rod and Your staff, they comfort me." Psalm 23:4 (parenthesis added by me)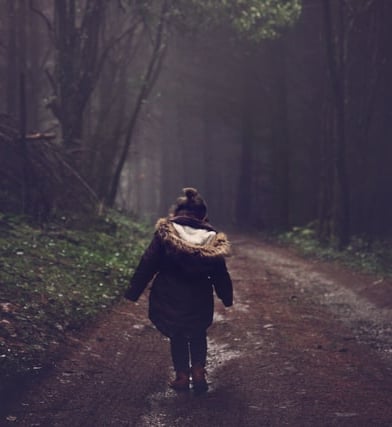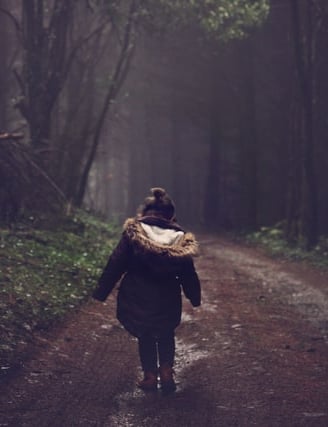 In my personal path through the attacks of the enemy, I have discovered that I do not react well. In fact I react very poorly. Partly because I know the faithfulness of God, I know that He has good planned for me, so why do I need to go there to begin with? Very fleshy reasoning, but truth nonetheless.

I am re-reading "Strengthen Yourself In The Lord" by Bill Johnson. This time I am reading it aloud with Nancy. This book is a powerful reminder of how God intends us to become refined and in the midst of that stay with Him, learning to strengthen ourselves as David in the wilderness. Among the books I have read (besides the Bible) that have a good message Christians really need, this is one of the most important. But this is not a book review.

Refinement
Of all the things that require refinement, gold is most often referenced when that word or process comes to mind. Gold starts out (most of the time) as ore deep in the ground. Much like a diamond, it doesn't look that impressive when it is first accessed. A lot needs to be done before rings and watches are made from it.

So when we look at our lives and think we're going through a tough moment, it helps to know that God willspend this effort to shape and mold us into what He has in mind instead of what we are likely to be satisfied with. This knowledge helps, but sometimes that truth is not enough.

When we walk through that valley that is scary and dangerous, we learn to become braver and wiser. Or we keep walking through it. The circumstances may change, but the valley is still the valley and the shadows are still shadows. What changes is that we learn to not walk in fear. At least, that is one of the things that is supposed to change.

The enemy is always going to try to set us up. And if he can keep us in a perpetual state of fear and uneasiness, he gets the victory. His entire plan hinges on us not remembering Who God is. If he can cause us to look at the waves and refocus ourselves in that direction, we will sink and he believes he has us.

But grace remains there to pull us up out of the worries and fears that are taking us under. Remember, in this incident of Peter walking on the water, (Matthew 14:22-33) the storm did not stop until they got into the boat. But in the midst of it, Jesus was there. We are not facing the valley of the shadow of death alone. It is the key reason we can walk through it without fearing evil.

Much has been said lately about fear. We have seen it, literally, take control of our nation on an unprecedented scale. Perpetrated by not only the devil, but those who listen to him most intently. Fear of a virus. Fear of death. Fear of those who would not agree with us.

And yet, here I am, fear-proof toward all of that and still struggling. Why?

God loves us more than we can even comprehend. He loved us before we were born! He told Jeremiah that not only did He know the man before He was made in the womb, but had planned to make him a prophet. (Jeremiah 1) He knows us. Literally, inside and out. And the truth is that while He loves us as we are, He truly loves us too much to leave us there.

An old chunk of granite may have character to it, but it's the painful chipping that will turn it into the unique, amazing statue the Artist planned for it to become. Otherwise, it's just another rock.

What I Have Learned
I'm not the greatest example of being a man of God. Like everyone else, I have a great deal of growth needed. But I feel like the most important area of growth is a willingness to know that I made a mistake. Or that I misunderstood. Essentially that I am human and need God.

Mistakes and misunderstandings come in many ways. It can be thinking God is going one direction while He is not. It can come because it makes sense to "go this direction". It can happen because something you are not dealing with continues to distract you. Or it can be outright sin. Something we deal with that needs repentance. The list can go on.

I've learned that most valleys that I repeat is because I did not learn how to react to the past valley. Reaction is often our biggest issue. I may learn to react to one issue better than others.

"Seek first the Kingdom of God and His righteousness, and all these things shall be added to you." Matthew 6:33 NKJV. The passage that this comes from says that the world worries for the basic supplies, but the members of God's Family desires Him above everything else and He provides. So as opposed to fighting to survive, we learn to survive through His supernatural presence and our needs will be met. Read that full passage, Matthew 6:25-34. Read it!

Life as a member of God's People is not a one and done thing. We don't get saved and that's it. That principle doesn't work anywhere else, so it doesn't make sense that it would in the Kingdom. Salvation is only the beginning of the most incredible thing you will ever be a part of. Don't sit and expect God to provide everything. Christ outside of relationship doesn't survive the attacks. Go deeper. Seek the Kingdom! In that, you will hear Him and know Him. And learn to get back up.