The Importance of Ephesians, Part 1
An in depth study of the Book to the Church from Paul, the Apostle
GROWTHTEACHINGBIBLICAL STUDIES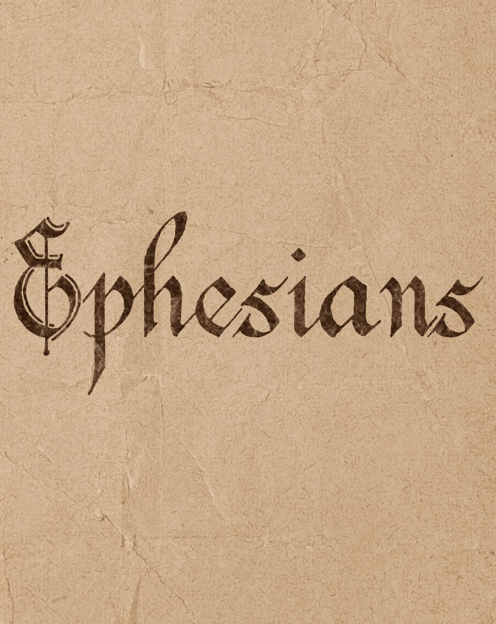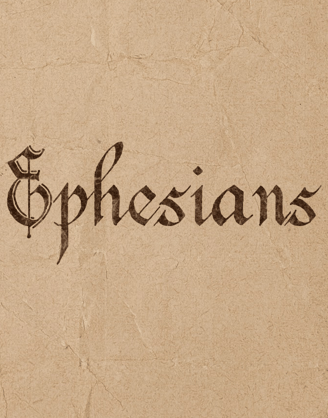 I would like to set a sort of "preamble" before you begin this study. A few things that are important you should know first.
1 - The Book of Ephesians was written as a circulating letter and the Church of Ephesus was the first recipient. Thus the name.
2 - This particular book (letter) was written specifically for the purpose of those desiring to not only grow in their walk with God, but to avoid the pitfalls that many were enduring. Just as we are today. Almost as a guidebook (as is the entire Bible) for those who were either new to the Faith or those already in the Faith.
3 - I strongly encourage you to study Ephesians as you read these multi-part blogs. In doing so you may likely see a word or bit that I did not. Which I would very much enjoy discussing with you! -Matt

Ephesians Part 1, Introduction
For The New Christian
The Plan
Did you know that God has a plan for you? And not just a get-saved-and-go-to-church kind of plan. Becoming a Christian was only the beginning. But not the beginning of a life all about a long list of things you can't do. Living a life for Jesus was never meant to be a boring or fearful existence. This Plan is filled with great moments that will forever change you!

Many come to God and discover that He seems distant and they cannot hear from Him. So we are taught to read the Bible. How does that help? The purpose of these blogs is to guide you in that area and help you discover that God really isn't as distant as He may appear. In truth, He is ever near.

One of my favorite verses is Proverbs 25:2 where it says that "It is the glory of God to hide a matter and it is the glory of kings to search a matter out." We are called royalty! (1 Peter 2:9) We are not just average people. We will know that God loves us the more we learn to seek Him. (Matthew 6:33) It's been said that God does not hide things from us as much as He hides things for us. Our understanding will change when we learn to approach it like a 5 year-old approaches an Easter egg hunt. Thrilled and excited to see what He has new and wonderful for us!

The Guide
The Plan for your life goes even further. The key purpose of Ephesians is a Guide for you to follow. In fact, the entire Bible is a Guide for us. But this Guide is not just random and generic. This is applied through the Spirit of God. (Ephesians 1:17) That process will customize the Guide to you and your life!

There is always different ideas where a person should start reading the Bible. The most basic answer to that is that you just need to start reading it. The Word of God (the Bible) is best understood by the Holy Spirit's help and guidance. So it is important to seek Him as you begin to read.

I recommend that you read the Book of Ephesians and the Gospels. Alternating as you go. The purpose of this book is meant to help you as you study Ephesians.

There are many, many things that God has for you as you study His Word. Ephesians was written with people wanting to know and understand God in mind. Historians even believe that it wasn't actually meant just for the Christians in the city of Ephesus, but it was supposed to be an circulating letter to go to all the different churches throughout the known world. It got the name Ephesians because that was the first place it was sent to.

Yes, that means that Ephesians is specifically for you as a new or young Christian.

For the Seasoned Christian
Life can drag us in many directions. Just because we are Christians doesn't mean that we do not deal with "things". In fact, if a person was to be real, life can become more difficult. And in time, dealing with the difficulties of life, the job, kids, spouses, bills, and so on, our walk with Jesus can get kind of off track. In that process, our focus becomes something other than the Kingdom of God.

This isn't meant to make a person feel guilty. It's meant to help you identify the issues and remind you that God not only still loves you (very much), but still has something amazing and great for you.

As you study along and see the call of God that remains, remember to not allow the guilt that can come to slow you down. The enemy of all will use the Scriptures to try and damage you and the life of living for Jesus. He did it to Jesus Himself. (Matthew 4)

The Plan still applies to anyone that will listen to the Spirit as He speaks through the Word of God. Read Ephesians. It's only 6 chapters, so read it again. Then once more. There is meat and nutrition in there. And it remains a part of God's plan for your life.

So, yes, Ephesians was written for you, too.